Where to buy the ultra rare Lady Gaga Hermes Birkin customized studded bag?
Does anyone recall how Lady Gaga customised her Hermès Birkin black designer bag back in 2010 ? If your memory does not fail, you will remember that she had literally covered it with sharp studs. Hermès might have been both horrified and admirative. Horrified as some celebrity dared to slaughter their iconic and pricey handbag, admirative as this new "creation" was indeed an edgier version of their masterpiece.
The Ultra Rare and Unique Hermes Lady Gaga Birkin Bag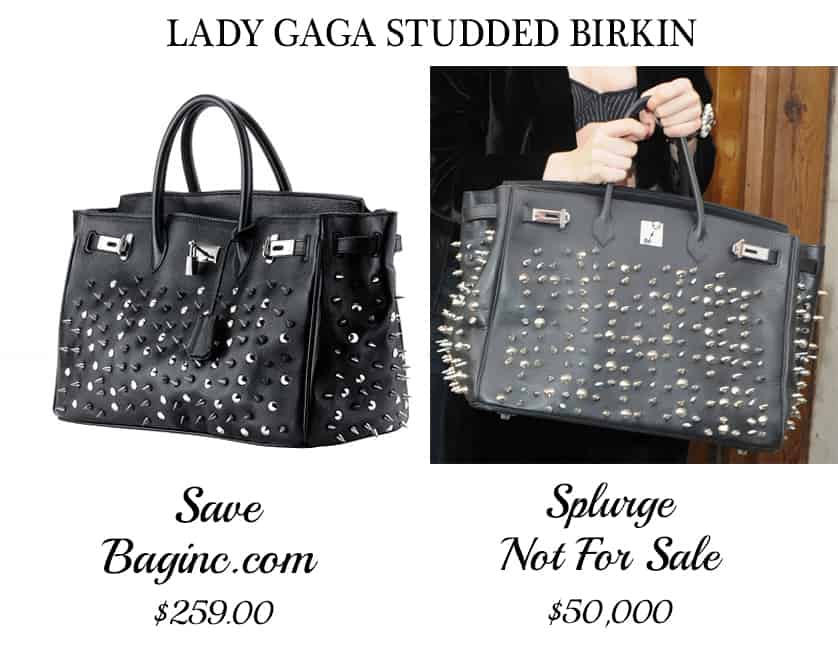 Since then, I have always wanted to get my hands on the very same handbag : I simply love its original looks, giving a naughty touch to an iconic status handbag. Though, it does not sell at Hermès, trust me. This left me with the following one option : get my local cobbler customise my original black Birkin by adding studs that I would purchased online and supplied him with. Hmmm… Well that was a tricky option without any guarantee on the result and with a chance my pricey original Hermès Birkin could get distorted to such an extent that I would no longer be able to carry it… As bad as I wanted to get that handbag, I was not ready to settle for a gamble. Wisdom ladies, wisdom…
At one point, I even thought of buying a replica handbag and have it customised with studs, but was concerned the knock-off I would receive would look so fake that I would never dare showing it around.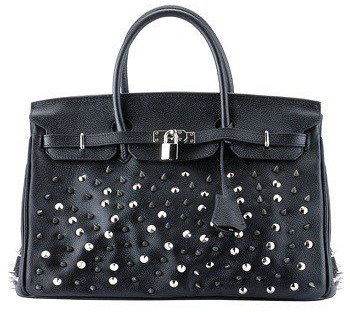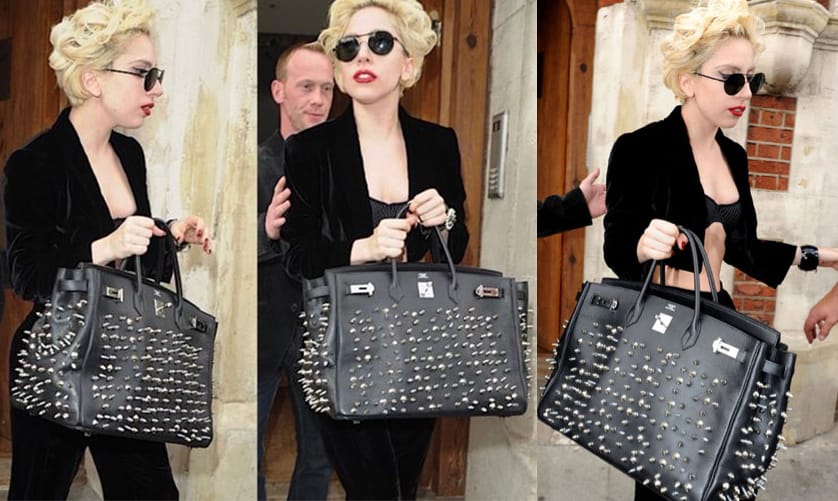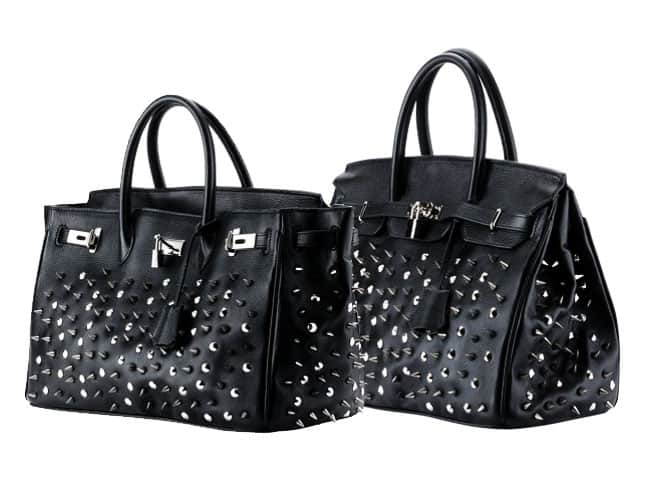 Today, some 10 years later, I still totally fall for what I consider being the ultimate lavish handbag, the cheeky fashion distortion of what most people consider as the iconic handbag of all time, a true masterpiece…When my best friend Cristal told me she saw that specific model on a dupe website, I could not refrain from taking a look : my long time dream bag was there, at the reach of my fingertips, for a mere USD $259. Baginc, the website offering the Lady Gaga studded Hermes Birkin dupe bag was putting such a reasonable price tag on my dream bag that I could simply not believe it. The description mentioned it came in genuine leather, with quality hardware and incredible craftsmanship. Almost too good to be true. Cristal who had already ordered a couple of dupes from that website confirmed their bags were of unbelievable value for money. This convinced me to place an order for THE bag. As to avoid any major disappointment, I still decided I should not have too high expectations.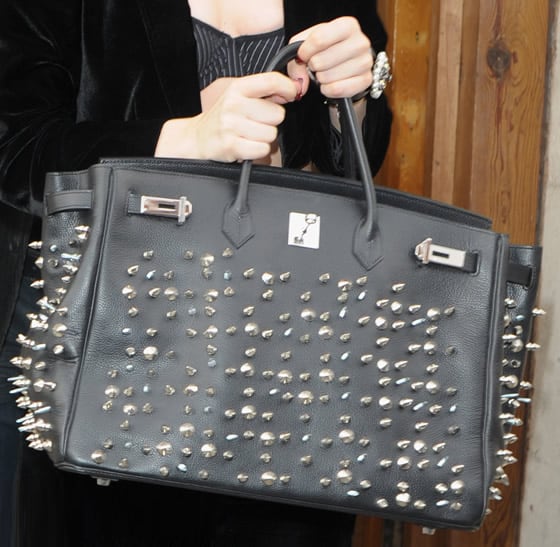 Less than 10 days after placing my order, one afternoon, I received a parcel from China. I was so nervous that I did not immediately open it. I calmed myself down before carefully lifting the lid: I discovered a classy black dustbag that was holding an unusually heavy handbag. The studs, remember… Hundreds of them… When pulling the handbag out, I was overwhelmed: the Lady Gaga Hermes Birkin looked exactly like my genuine Hermès Birkin, crafted in a first-class grained leather. Just like Gaga's own creation, it was covered with spikes: hundred of studs that was giving it that rockn'roll feel. It feels heavy, the positive way, just like some great quality item, something real precious. Without any hesitation, I carried it out the very same day when I went picking up my daughter at school:I felt like a rock star!
Read more post about the HERMES BAG DUPES and HERMES INSPIRED BAGS