Where To Purchase the Ultimate Bottega Veneta Look-Alike Bags
Get your hands on the perfect Bottega Veneta Look-Alike bags today. These Designer Inspired Bags offer the same great style and design for cheap
Affordable High-Quality Designer Dupes For Cheap
Bottega Veneta has transformed into one of the most desirable luxury brands of the decade. The brand creates ready-to-wear, leather goods, shoes, and accessories for both men and women. At the top of the popularity list lies the Bottega Veneta Arco Bag. Sophisticated, eye-catching with a modern design, all combine to create a luxury feel. This bag is a must-have for women searching for a modern complementary piece.
Stay On Budget With These Bottega Veneta Arco Bag Dupes
Forming a part of the brand's AW20 collection, the Arco Bag, by Bottega Veneta is the ultimate investment piece and can be worn for both work and leisure. Available in five sizes, from the mini small Arco to the Maxi Acro, this luxury leather bag caters to all. However, the price for this Bottega Veneta Bag ranges from $2,990 up to $7,000 for the Maxi Arco. Although beautifully designed, these handbags will max out your credit cards.
Bottega Veneta Look Alike Bags: Trendy For Less
As much as we would all love to buy the real luxury label asset, it is beyond most of our pockets. With that said, many alternative versions of the handbag are on high-street stores or online. Our personal favorite is the option for the Bottega Veneta Arco Dupes. You can purchase these immediately online, achieving one of the best replicate pieces from $109 up to $119!
What Do I Get with a Dupe Arco Bag?
You will get all of the same features as the original Bottega Veneta Arco Bag but for a fraction of the price. The dupe alternatives incorporate the same eye-catching elements including, the orthogonal maxi weave. Hand-held design and spacious, the bag is something you can use daily.
To replace the French calf leather, the Bottega Veneta look-alike bags are made with high-quality leather. The material has specifically been chosen to achieve the same luxurious feel, appearance, and long-lasting quality. The buttons and zips are also created with gold metal hardware.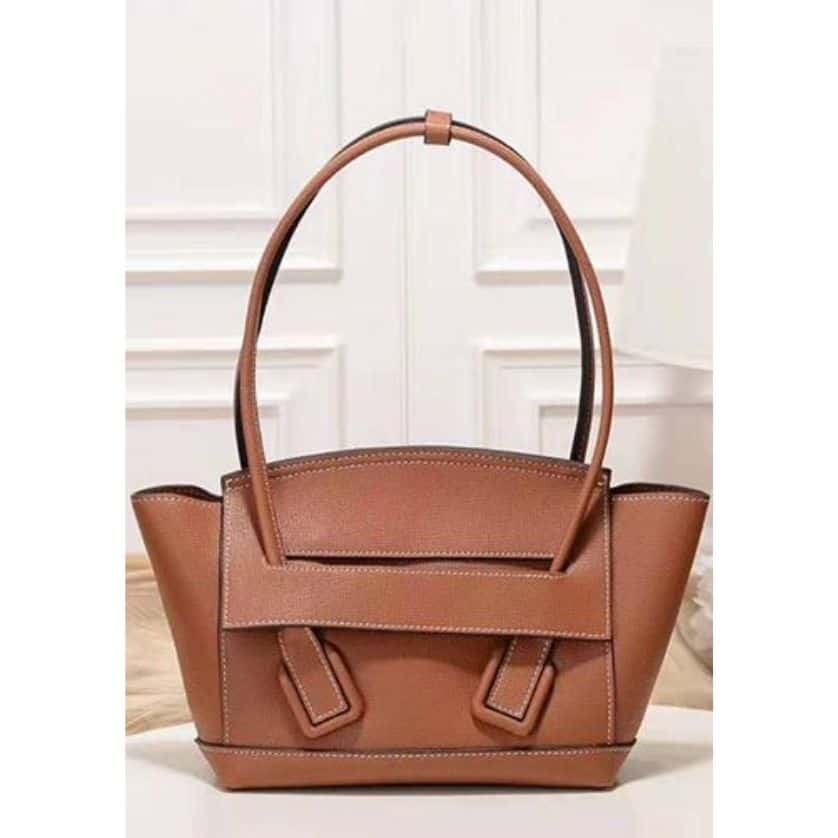 How Can I Style this Non-Designer Bag?
The Bottega Veneta Inspired Bags are designed in a way where you can carry the piece as a handheld. At the same time, they are large enough to wear over your shoulder. In addition to this, the bag has a flap closure meaning all of your valuables remain secure. In terms of use, the Arco Dupes can be worn as an everyday piece, or at the weekends. The dupes also come in two sizes and could be utilized for business meetings or going into the office.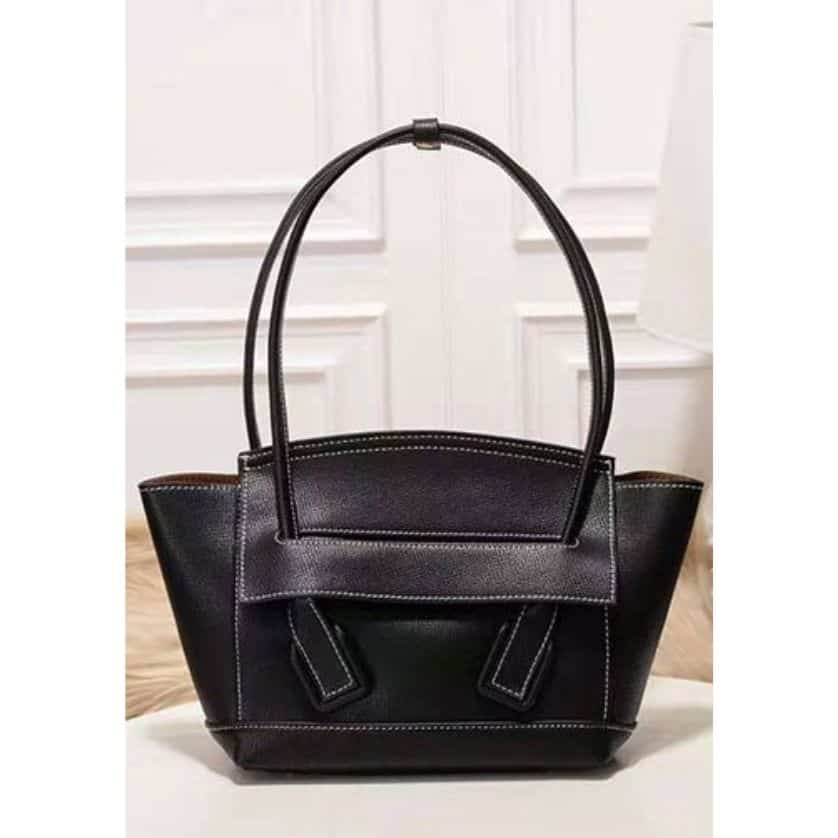 Should I Purchase a Bottega Veneta Look-Alike Bag?
If you love the design of the original Bottega Veneta Arco Bag, then you should absolutely purchase a dupe! You can receive great savings through purchasing a dupe piece whilst looking just as stylish with your look-a-like handbag. Versatile, great quality, and swimming in luxury features, there isn't much not to like about this bag!
Shop More Designer Similar Bags
Bottega Veneta Look-Alike Handbags